Spring - Summer 2023
June 2 - 11, 2023
Okanagan Spring Wine Festival
Various events and venues
www.thewinefestivals.com
April 22 - 30, 2023
Vancouver International Wine Festival
www.vanwinefest.ca

Note: Additional events continued at top of next column or see links below.
Fall - Winter 2023
October 27 - November 5, 2023
Okanagan Fall Wine Festival
Various events and venues
www.thewinefestivals.com
Okanagan Winter Wine Festival
Dates coming soon
Various events and venues
www.thewinefestivals.com

"Please check back for future events to be posted"
Last update: March 7, 2023
Wine Interest
British Columbia Wine Institute
Vines Magazine
DECANTUS
Wine Aerators
A Unique By-The-Glass Wine Decanting System
Local Wine Events
Napa Valley Vintners
Nat Decants, FREE Newsletter
New York State Wines
Nova Scotia Liquor Commission
Okanagan Wine Festivals
Bringing Ontario's Vineyards To Your Doorstep
The Fine Wine Reserve - Toronto Wine Storage
WineX Magazine
"The Frugal Oenophile"
The Wine Coaches
The Opimian Society
Wine Education (Greater Toronto Area)
Independent Wine Education Guild
Wine Education (British Columbia & Alberta)
Wine And Spirit Education Trust (WSET)
Vancouver, Calgary, Kelowna, and Whistler
Hospitality Industry, Service
Bar & Beverage Business Magazine
British Columbia Restaurant & Foodservices Association
Canadian Restaurant & Foodservice Assoc
Restaurant Management Degree
A guide to getting started in the restaurant industry
Local Interest (Southern Ontario)
Festivals and Events Niagara
Niagara-on-the-Lake On-Line
Niagara Grape & Wine Festival
Local Interest (Okanagan Valley & BC)
Accounting for Taste
Kelowna, BC
British Columbia Wine Institute
British Columbia, Tourism BC

Cuvée Cellars Inc.
- Personal Wine Consultation, Cellar Setup & Management and
Private Tasting Events

Happy Gourmand blog

The Chef in Stead
- A Restaurant in Your Kitchen
On-Line Restaurant Guide
Foodinc.ca Canada's Restaurant Guide
Miscellaneous/Other
Nat Decants FREE Newsletter: Wine picks, articles and humour from Natalie MacLean, recently named the World's Best Drink Writer at the World Food Media Awards in Australia. There are no ads and all e-mail addresses are kept confidential. To sign up, visit www.nataliemaclean.com
The Broken Barrel Furniture Co. Hand crafted furniture made from recycled solid oak wine barrels.
The Fine Wine Reserve - Toronto Wine Storage
The Fine Wine Reserve offers professional wine storage services to Toronto collectors. Wine collectors can select standard case storage and/or our self-storage wine lockers with 24/7 access and on-site tasting room.
Valentinos International Wholesaling Inc., Specializing in Wine Accessories and Custom Imprinting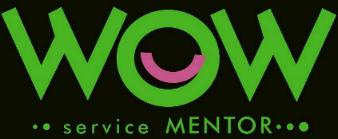 WOW Service Mentor - Delivering Happiness for your Business and Clients
[Top]

Third Party Web-Links:
As part of this web-site, we have provided links to other related web-sites.

As we have no control over these sites, we are not responsible for their content.

These web-sites are provided to you to assist you, and in no way can this be implied as endorsement.
If you would like to recommend or have your link placed here, please contact us.